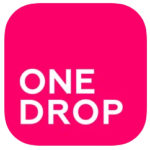 OneDrop Diabetes Care Program
Northeast Carpenter Funds has partnered with One Drop to give you the tools, supplies, and support you need to succeed-all at no cost to you.
Coaching
Certified health professional ready to give you advice, feedback, and encouragement
Transformation Plan
Learn about staying healthy with interactive content designed for you.
Tracking Tools
Easily record your food, weight, meals, meds, blood sugar and more.
Real Results
Watch your progress as you work toward customized goals.
Smart glucose meter and unlimited supplies.
Your starter kit includes a smart meter that wirelessly connects to the One Drop app, a matching lancing device, and a carry case.